Issue #1

This newsletter is a product of the world changing and our collectively having to change with it. We're confronted by uncertainty at every corner, a constant sense of anxiety and uneasiness streaming through our veins. Isolation has left us craving what we didn't know we were taking for granted: love, warmth and human connection, but perhaps most of all, the undeniable idea that we all have stories to tell. Stories that walk hand-in-hand with the provocative thought that a total stranger could find a sense of belonging in our uniqueness.
Through three very different pieces, Issue 1 explores what it means to be home, whether that is found in people, in unexpected places, or even in yourself.
One last thing, mush strives to publish narratives that are meant to be sat with and absorbed over time. So slow down and take as much time as you need, we're not going anywhere, we promise.
x
Veer Misra (@v.eird)
---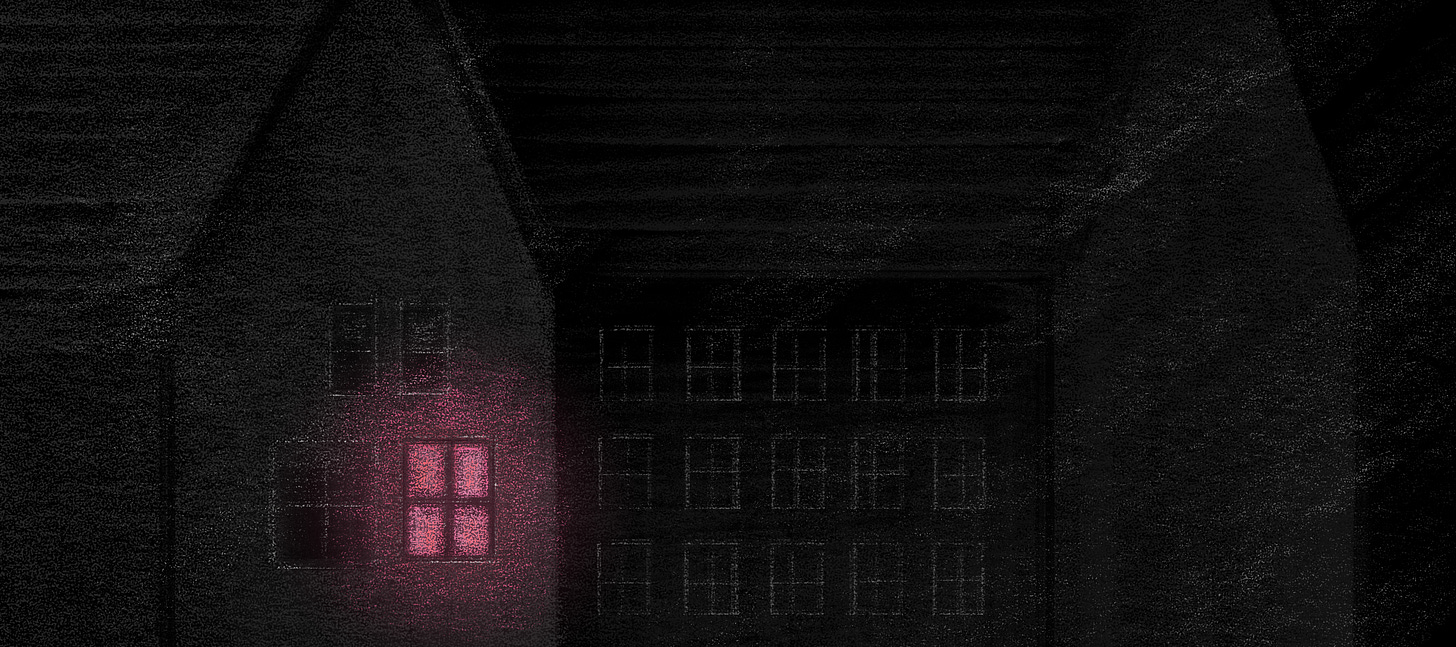 The Case For First Times
by Siddhant Talwar
My first time was supposed to be special. And so far, all my firsts had been pretty disappointing.

First kiss was a girl who I dated only to realise later I am not into women. First "date" was the same girl. First kiss with a boy was meticulously planned and happened while we were sandwiched between two buildings next to water tanks. We anxiously inched towards each other in a way that felt very slow but also rushed, only to be interrupted by the press-walein bhaiya.

I had other firsts, firsts at galleries, firsts in Delhi police colonies, firsts in my room. None of these were bad. But none of them were good. They were even very special at the time but none of them lived up to my idea of a "first time." There was too much discomfort, uncertainty and just general awkwardness around everything. The first time I had penetrative sex I didn't want to, I was coerced into it, my no's went unheard till I finally gave in and it left me with some really deep scars that are still in the process of healing. The loss of my sexual autonomy was something significant. It was the one thing about myself that I thought only I had control over. I think I gave up on firsts after that. 

Growing up as a 2000s middle class Indian gay baby, I grew up watching shows like Glee illegally on streaming sites and gawking at anything remotely gay on YouTube. I was so sure that when I found "the one" things would be perfect.  You see when you're claustrophobic and in the closet for years, you really just want to get out and breathe. I deserved perfect. But what was perfect? Was it white teenagers sneaking out and doing it in their high school parking lot? Or was it white teenagers sneaking out and doing it in an abandoned gallery space while stars are projected on the roof? Was it doing whatever you wanted? Was it wanting to do something, or was it having the choice to do something?

I want to acknowledge that the idea of a "first time" being special is really overrated and potentially detrimental. I know this. But my brain had been hard wired into thinking this way. I was unloading all of this onto my friend while walking back shivering in the Medford winter one night, the snow was melting but the wind was chilly. After I had told her how my "first time" was snatched from me, she sighed and said, "you haven't had sex yet Sid, sex is consensual, that wasn't your first time." And somehow in the middle of that cold night I felt a jolt of warmth. I had spent years researching on sexual assault, reading every book there is, seeing every TED talk, talking to every "expert" and somehow I hadn't thought of that.

Soon after, I did have my first time, and though it had its bumps, I do think it was perfect, warts and all.

It was Valentine's night, I know such a cliché. However, it was also the coldest night of the year, -15°C outside. I think we were supposed to meet at 7? I didn't have anything lavish planned but I had a bottle of wine propped up next to the window so it could chill and I had a box of pizza slowly turning cold because of the same window. They showed up at my dorm around 10. I was quite miffed, but I let it slide. They came into my room, took off 4 layers till they were only in jeans and a t-shirt and leapt onto me. They apologised, played with my hair, asked me about my day. They always knew how to make me melt, even in the cold. We were snuggled up against my bed, I told them that the wine is cold, the pizza isn't. A slice and a swig, taken and offered. The conversation stopped, the wine kicked in. The distance between us was vanishing little by little till we were only separated by two thin t-shirts and two tight jeans wanting to open up. You know that moment when you're as close as you could be to a person but somehow want to be closer? Next thing you know you're both one. They were on top of me lingering around my neck. We did all the works, the usual. But there was something more, something electric; a feeling neither of us could shake off. They looked up, "do you want to?" Instantaneously my mind went down a dark route, they reassured me that we didn't have to. But I wanted to. I hadn't felt so safe in so long. Things could go wrong, old memories that have taken a backseat can come back, but I felt like I would be okay. 

Like they would ensure that I was okay. 

I want to, I said, are you sure? They nodded and told me to take it slow. I ripped open the condom and clumsily tried to put it on, I had only done this once before and failed miserably. With equal parts embarrassment and amusement I asked them "can you help me?" They just looked at me and my puppy dog eyes, then chuckled and helped. After that, in a dimly lit room that was battling the sub zero temperature of Boston I felt warmth like never before. 

My windows didn't frost that night, my friends were surprised. I didn't know how to explain to them that magic happened in that room. That after we were done we lay next to each other talking about our lives back home and my new found addiction of TikTok. When words ran out we just stayed there, hugging each other, giving each other forehead kisses. In that moment nothing seemed to matter. I had thousands of assignments, the world was still burning, we were at the brink of a pandemic, we were going to be thrown oceans apart but who cared, I had this person in all their glory right next to me. I felt safe. I felt comfortable. I felt desired.

I don't know how to pen down how I felt. I was someone who never knew safety and comfort were an option, let alone given.

But alas, it was around two am, I told them they could stay, but they had work. The world suddenly mattered again. They got up to change a lot of times only to be pulled back into bed. After a bit, I dropped them to their Uber and that was the end of the night. 

It was now 15th February. Somehow, one of the warmest days this winter.

I don't know if I was or am in love with them, I don't even know if we'll date, if I even want to, if they want to. I don't even know when next time that I see them will be. Will we stay in touch? Were we more than a hookup to them?

I just know what we had felt was comfortable.

I just know that there is magic in their safety and safety in their magic.
---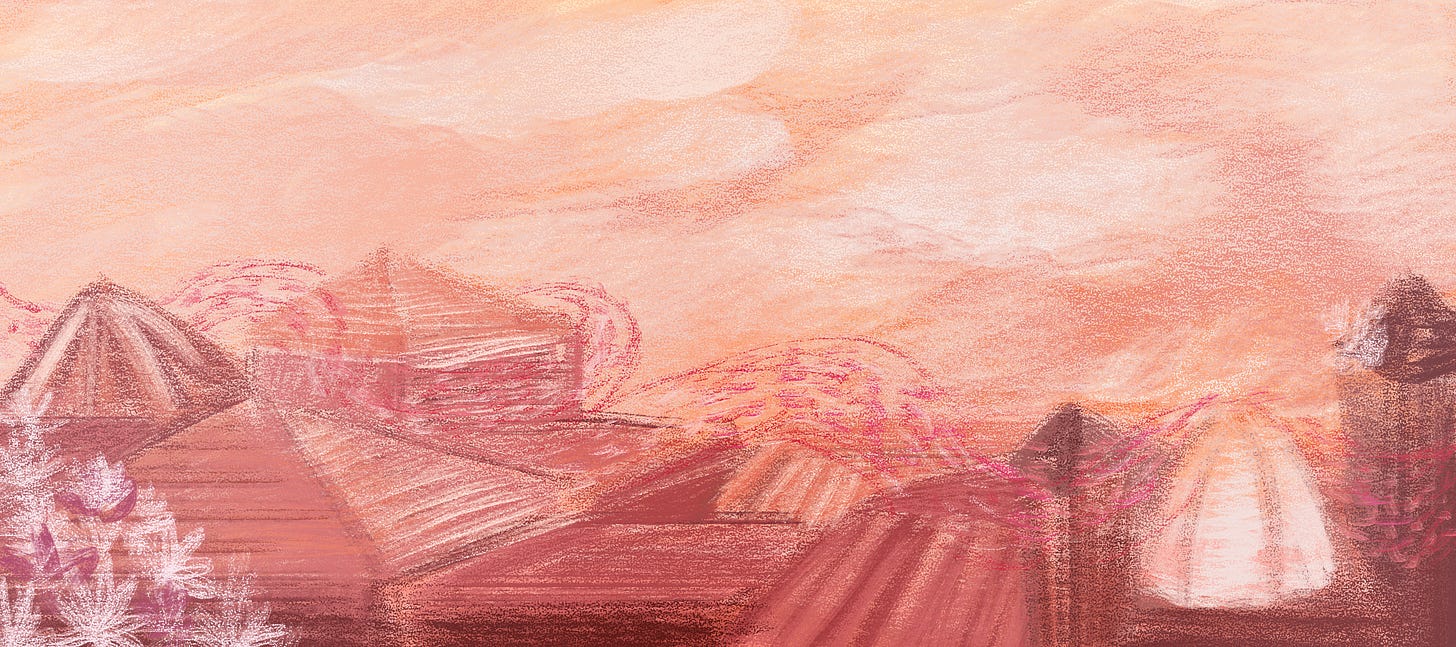 Colouring Cities by Apoorva Kapur
The thing about cities is that they become neatly arranged folders for us to create, store and label memories. Every landscape is a page waiting to be turned; some worn out from use and reuse, while others still cackling and fresh in their unturned isolation. If you turn these pages and visit them sometimes in your mind's eye, the memories take shape and form, feelings take on colour, and the past takes on a scent that you can't rid your bones of, no matter how hard you try to shake it off.

You may squiggle and jump and struggle and bump and thristle and slurp and whoosh and smoosh, but as long as you're in those cities, those landscapes – you cannot shimmy the memories off of you. So instead of trying so hard, what I do is, I paste them in a scrapbook of cityscapes in my head. When all my memories have become decorative fixtures, there's nothing left to forsake, see?

The prettiest shade that the cityscape takes on is when it is coloured by love. When you're in love, the city looks a thousand times more beautiful than you could ever imagine it to be. Every sparse bit of the sky with a solitary star in it, every billboard light, every shrub disappearing in the distance, becomes unbearably beautiful.

I have loved you in New Delhi. When the winter air smells like a certain green flower, I'm reminded of the garden chairs in your aangan, us sitting on them with the scent of the Saptaparni floating around. Roadside florists often sing empty in anticipation, when we walk by – it doesn't matter if we don't buy any for each other – they belong in a small garden of my memories where you've planted yourself. The paan-shops that you keep dragging me away from; Chinese restaurants we keep stumbling into; blind-roads; the endless journey and wait of this city – all this will never be untangled from the sight of you meeting my eye in a crowd. All smiles, rushed power walks, cold breath clouds, pink noses and the quiet gasp of a blue Cipla inhaler – all are solitary, still-life portraits hanging in the gallery of my mind. I promise you, I will never take them down. To be honest, I cannot. Being with you makes me breathe so deep and so fast that I will chew that mask and crush that purifier and break that window and inhale those gathering clouds, till my lungs stretch and burst with the scent of our adventures that we scattered in this city.  Being in love with you is being in love with the city, being in love with the city is being in love with you. Will it hold that love still when you're gone, or will all its shimmer evaporate? Will the love coloured page turn disenchanting – pressed flat, cracked and unvisited? In these streets, I have walked with you to the point of utter exhaustion for the sake of utter contentment – who's to say I won't walk over oceans just to map the distance between us, colouring it with love the best I can?

I have even loved you in distant cities, when I wished that you could see the things my eyes were privy to. The blue waters of Amalfi and their stony shores made me miss you. So did the great paintings, incredibly hot statues and quiet churches. I missed you at every lonely staircase and quite phone booth. I missed you on empty benches strategically placed at moments in my journey when I desperately needed to rest my tiredness quietly with someone. I missed you when I looked into mirrors in low-lit bathrooms, desperate to listen to my own voice without another ridiculous, picked up accent. In those moments of love and loneliness I wrote to you, and wrote for you. Knowing that I must rush home because you're waiting, propping up your sleepy lids somewhere, how I could I not urge every tree and signboard roaring past me on the road to hurry?

I have loved you in other cities where I could hold your hand too. I have forgotten what the streets looked like but the ones along the river that we crossed on our own, are sharp images in my memory. I can almost hear the noise along the road and the glittery mad-land of floaty dolphin casinos. I will love when the sun goes down in that city and the cats come out to make eyes with us. I will love you in that city in the time apart and the tears, on that out-of-place riverbank and that crowded shoreline. When we're tired of city-hopping, I will love you in the sky, with my head on your lap as we talk of a home we've made out of each other, and another one to come that we will build together.
---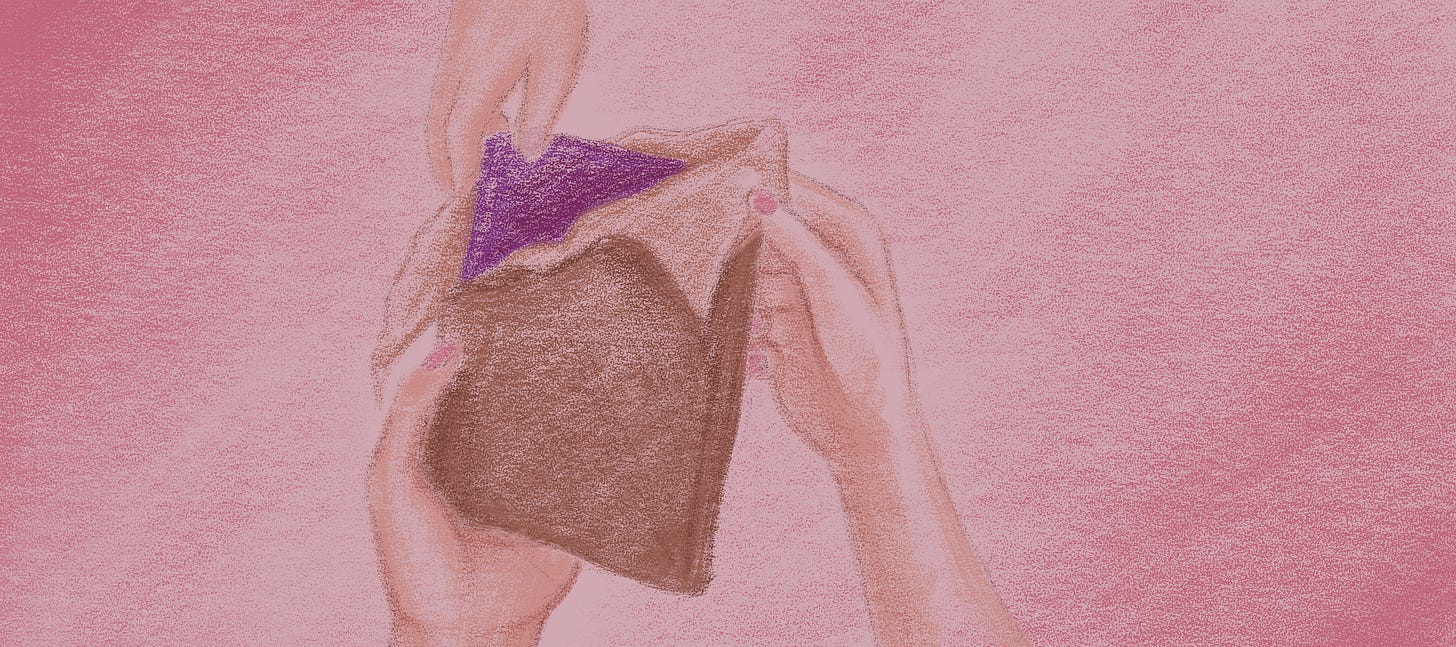 The Parcel Arrived On A Sunday Evening

by Anish Gawande
Dear Aai,

I have never written a letter to you ever before, so this feels slightly strange. But you know I have always been better at writing down my emotions than expressing them in person.

For the past few years now, our relationship has been tutak. Brusque. In many ways, I have always played the part of seeming constantly busy: at home, the laptop is always open and any questions are brushed aside with a stern "I'm working." Both baba and you have always respected that sternness - at times, I wonder if you are scared of me.

I wish I could be more open, more warm, more engaging. I wish I could rewind the clock, go back a few years, and remind my younger self that there was no need to worry about coming out - that you would accept me and love me for who I was. Because closets are dark, terrifying places filled with fear. And they've transformed my relationship with you forever.

There's a part of me that wants to go back to childhood stories of Shivaji and Gotya Satbande, that wants to clutch your hair as I fall asleep and go back into that cocooned security that seems unachievable today. A part that wants to revisit memories of watching Air Force jets fly at Pune's airfield. You always did want me to become a fighter pilot. 

A fear of being abandoned by those you care about is what pushed me away from you. I did not want you to take my elocution practice, I did not want you in the room when I by-hearted poems for my board examinations. Shutting doors as the years went by, I tried to put on a facade of independence and bravery.

There's a part of me that wants to reject love. And then there's another part of me that wants to experience love, but cautiously. Queerness does that to you: it breaks you, makes you question whether you deserve affection, makes you realise that all attachment comes with strings attached. 

But without love, can we really find joy? Can we really discover that electric feeling of complete happiness - that moment of twinkling eyes and lightness of spirit? 

***

Coming out, for me, was a declaration. An announcement. A challenge. You, along with the family, took it sportingly. No questions asked, no insensitive comments made. Ever since, you have tried - in your own way - to show that you care. I know it could not have been easy: you wanted grandchildren, after all. You had different dreams for me.

On my part, I have always been confrontational about my queerness. "I'm gay, deal with it," sums up the way I carry myself and my sexuality. I wish I had paused to think that this would be a journey that you would want to be a part of and celebrate along with me. Maybe things would have turned out differently.

Sometimes, I feel like I grew up far too quickly. I was always the adult in the room - even at the age of twelve. Initially as a caregiver for didi, and then as a caregiver for those who mourned her loss, I had no time to receive care myself. For far too long, I forgot what it meant to clasp my fingers around your tresses and sleep with the satisfaction of knowing that I was being protected by my mother.

Until Sunday, when you handed me that package (wrapped in indistinguishable corrugated brown paper, the hallmark of the Amazon Age). Of course, you knew better than to open something with my name on it - and I proceeded to find a pair of scissors to cut open the annoying plastic strings holding the rectangular box together. 

Inside was a book, an anthology of poetry. Inside was a queer book, a book that held a poem I had translated from Marathi to English. Part of me skipped a heartbeat, excited beyond belief at seeing my name in print for the first time ever. Part of me put on a stoic face, a reminder that this was a joy to be celebrated privately.

I did not know how to celebrate my queerness with family. 

Over the years, I had seen you share my posts on Facebook - including the ones with "LGBT content." I knew you had been proud of what I had achieved, of why others praised me. Still, I wasn't sure I was ready to share that pride, to witness that pride in the same room. But when you asked me about the book, I couldn't help blurting out, "This is the book where my translated poem is published!"

"The same one you were reading out over and over in your bedroom the other day? The Marathi one?" you asked, clearly more aware of the things I had been upto than I give you credit for. As you held the book in your hand, in awe, I felt shivers go down my spine.

My choice of poetry spoke volumes. I saw the lump rise in you throat as you read the bio of Professor Ramchandra Siras, which ended with him dying under mysterious circumstances after being outed by his colleagues at Aligarh Muslim University. I saw you being disturbed by a poem that described a profound loneliness, a poem that only really wanted to create a room without drawers for sleeping pills.

But you never expressed your unease. Instead, you picked your phone, put the book back into my hands, and asked me to pose.

Smiling awkwardly while holding back tears, I obeyed your instructions to position the book at various angles. "Pretend like you are reading your poem." "Now hold it up." "Yevdha halu nakos! Don't move so much!" Was this what love felt like?

***

Two pages of a poem did more than years of living under the same roof could.

Maybe, just maybe this is the beginning of us starting over. Maybe this is exactly what I had been waiting for all along: unopened packages, unspoken emotions, hints of a smile and photographs that will be diligently forwarded to all family WhatsApp groups.

Yours always, 

Anish.
---
Before you leave, we just wanted to mention that a platform like mush thrives simply on more and more people reading queer stories. If you like what you just read, it would be wonderful if you could share this newsletter with your friends, families, lovers, pets as well as any sociable gremlins that you might come across.
A new issue of mush is released on the 1st and 15th of every month. To stay updated, sign up to our mailing list and follow our Instagram page. If you'd like to submit a pitch for a future issue, please email us at mushstories@gmail.com.
---